How Airchild Lead Generaton Service can
help your childcare centre
Get More Enquiries
Increase parent enquiries with proven paid marketing campaigns.
Increase Enrolments
Increase child enrolment with a tested and proven lead nurture process.
Spend Less Time
Spend less time marketing and more time running your centre.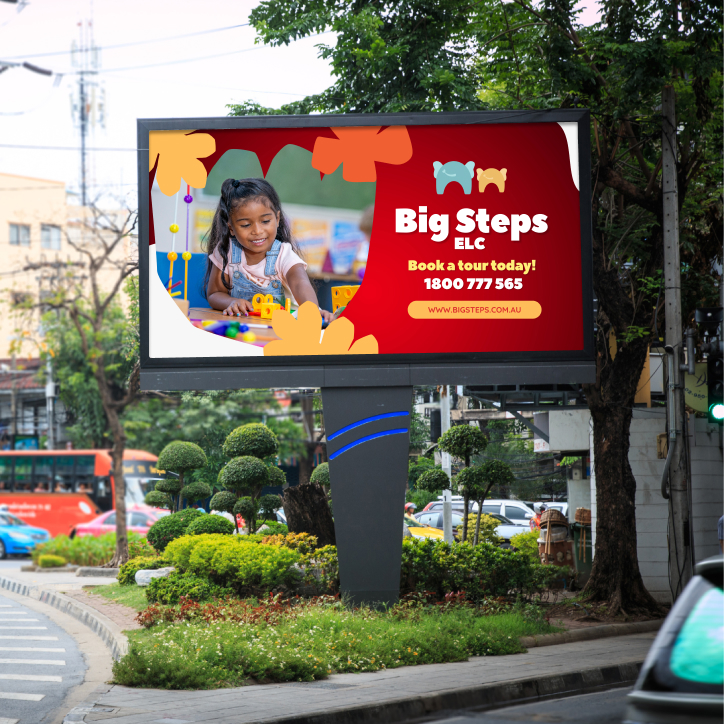 Why is Lead Generation important
for your centre
Sure traditional billboards can get eyeballs but try justifying a return from a $5,000+ per month rental? It's a tough business case.
When 61% of childcare businesses consider generating traffic and leads to be their biggest challenge, smarter marketing is required. The average daycare centre only fills up 25%-50% of its occupancy but has the same operational costs, and that really takes the P out of the P&L. To fix this our team will:
No parent is left behind with our done-for-you nurturing system automating every step from enquiry to enrolment so you can focus on what you're good at – running your childcare centre!
Increase Your
Child Enrolment

With
Our Tested And Proven Ad Campaign Strategies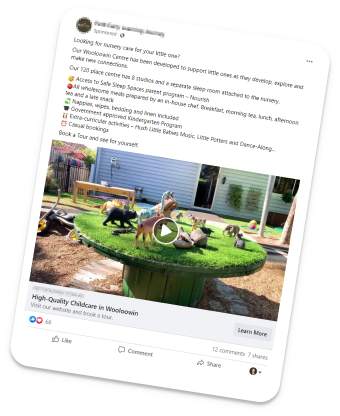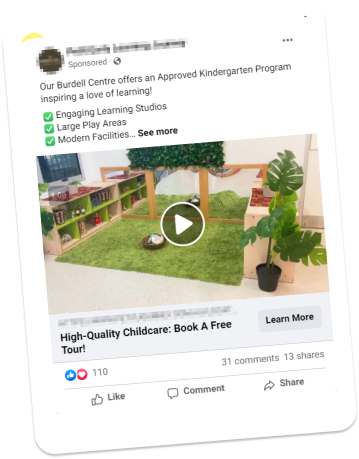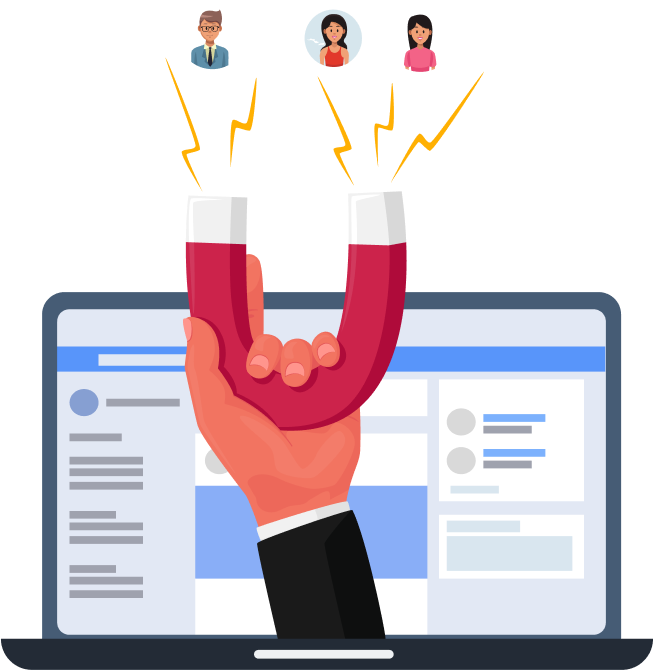 We've generated millions in enrolments from our Childcare Facebook campaigns over the last 5 years and we can do the same for your centre. We know how to find the right families using demographic, geographic and intent-based targeting so our Ads always find your ideal leads.
Get more from your Ad spend with an expert team and smarter marketing solution – Airchild. Outsmart your competition today.
Reach more parents in your area
Google Ads is the perfect way to get your message in front of more potental customers. With a huge audience and tons of different ways to display your advertisement, our team of Google Ads Experts in Airchild will make sure that it will be seen by everyone who searches on Google!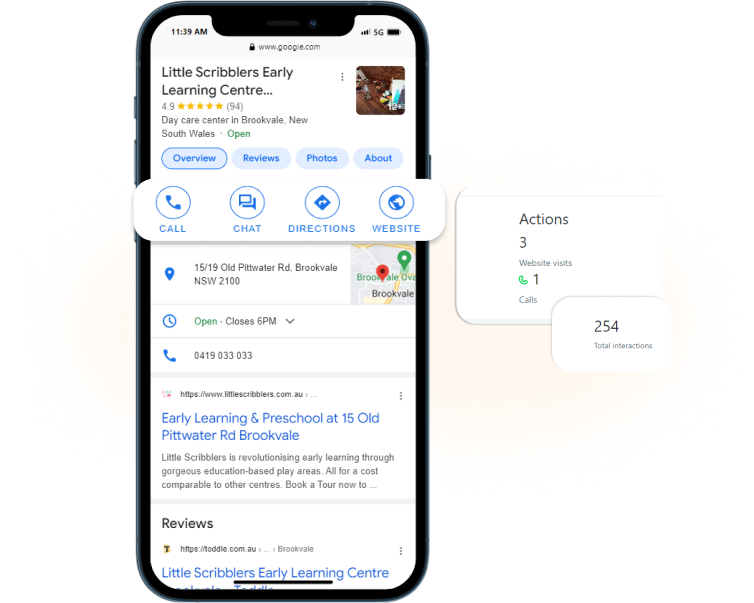 You don't need a 6-pack when you are in the 3-pack
The Top 3 GMB results is also known as the 3-Pack, this amazing tool for local businesses makes it easy for potential parents to see important information about your childcare centre when they search online. Call your centre directly and ask for driving directions. 
Welcome all new leads automatically
Use smart automations to provide a warm welcome to every lead that arrives at your website and immediately start building trust without having to lift a finger.
For example, it's 8pm, the kids are in bed and Jane responds to your Facebook Ad, a few minutes later she has a voicemail from your Centre Director thanking her for her inquiry and letting her know the next steps. She feels connected to this centre already.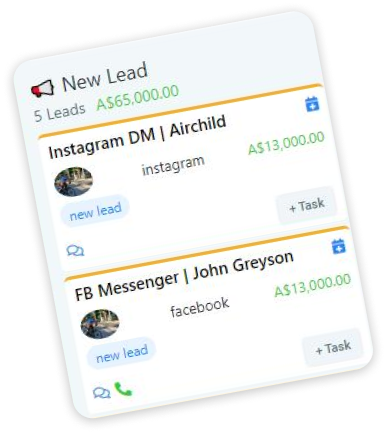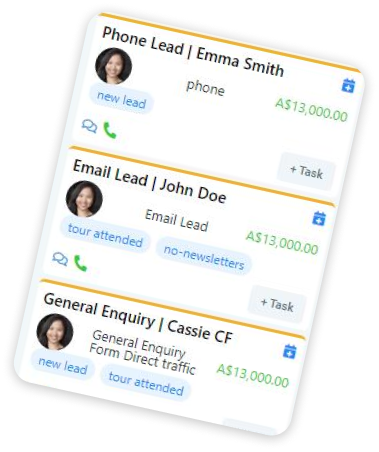 Make parents feel that they're in safe hands
Automate engaging follow-ups and capture engaged responses from your parents. The automated nurture campaigns increases the rate of response, engagement, and conversion by up to 30%. It also helps you save time on tedious tasks like sending out emails or making phone calls.
Streamline all of your childcare leads with an intelligent Lead Management System. It is designed to keep your team on the same page and families engaged with personalised nurture sequences that fit their time frames.
Stay organised and on top of your game while automating the parent enquiry to child enrolment journey, so that no parent is left behind. 
Benefit from positive word-of-mouth marketing
The benefits of a referral system are vast. Not only is it cheaper than traditional marketing, but it is also more effective. A study by Nielsen showed that 92% of people trust referrals from friends and family more than any other form of advertising.
Furthermore. referral marketing is a great way to build brand loyalty. If you are looking for a cheap and effective way to market your childcare facility, Airchild's referral system is the perfect solution.
With so many choices available, it can be difficult to know where to start. That's why a multichannel marketing campaign can be so valuable. By reaching out to parents on multiple channels, you can maximise your chances of getting your message seen.
With our centralised repository of leads, paired with the automations we have injected in our pipeline you can keep track of every parent who shows an interest in your centre making sure that your campaign is always working for you. So why wait? Start maximising your reach today with Airchild!
Childcare Centre
Success

Stories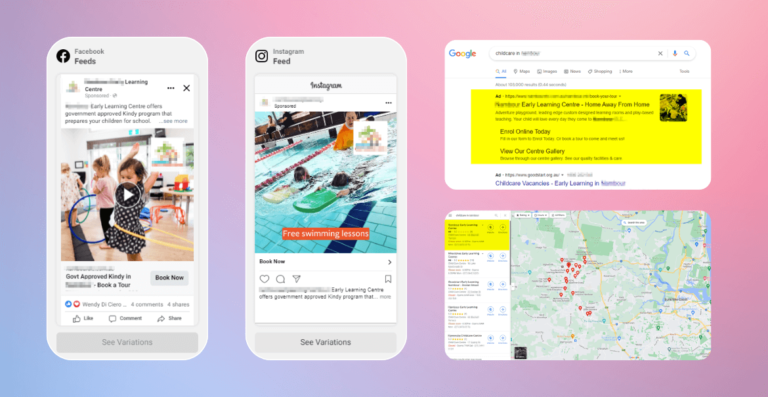 Hit 100% Occupancy within Months of Engagement Share on facebook Share on twitter Share on linkedin Share on pinterest Attract...
What do Childcare
Owners say

about Airchild

Our customers love what we do
Read what Airchild means to other Childcare Businesses like yours.
Frequently Asked Questions
How much budget do we allocate for Google Ads? How about for Facebook ads?
In order to achieve the best results based on typical competition in most locations, a Google Ads budget of at least $1000 and a Facebook Ad budget of at least $350 is a good place to start for most single centres. Once your ads start running, our team optimises the campaign performance to ensure there is no wastage. Our goal is to deliver leads and tours at the lowest cost possible.
Also, by using the built-in reporting tool, you can determine how much an enrolment or tour costs you and adjust your marketing accordingly; very few centres have this level of visibility to make informed decisions. By working with our team, you can gain a competitive edge and eliminate the worry about whether your marketing spend is generating a return on investment.
What is the difference between lead generation and lead nurturing?
When you use lead generation, you target parents based on their demographic, geographical location, and intent through marketing tactics such as paid ads, social media, or content creation to attract prospects to your centre. The goal of lead nurturing on the other hand, is to build strong relationships with families and convince them to enrol. Once they are enrolled, the goal is to maintain their interest and retain them.
Do we need to have our own Google Ads account to start running a campaign?
To run Google Ads campaigns, you will need to create an account with Google. If you would like us to manage your campaigns for you, then we will need you to share your account details with us. If you don't already have an account, our team will help you set it up and provide free Ad credits to get you started. Your Ad campaigns are owned by you, unlike some marketing agencies. By spending money on Ads every month, you collect valuable data that you can use across all of your marketing campaigns in the future so you definitely want to retain access and ownership to this.
Can I run campaigns for 2 different centres in 1 Google Ads account?
Using one Google Adwords account to advertise multiple childcare centres and link them to different websites is not recommended in order to avoid serious problems. If your centre has different websites, you should manage them under separate Google Ads accounts. Otherwise, you risk suspension, reporting, and quality score issues. We can help you find the best option.
Our Google Ads account was set up by the people who created our website but they are now unreachable. Can your team help us recover our account?
Although we will do everything we can to retrieve your account, we cannot guarantee that it will be retrieved. In the event that we are unable to retrieve the account, we will need to create a new Google Ads account.
Other Airchild features that'll help you
manage your centre

a breeze!
Take off with Airchild
Partner with the world's first hybrid childcare digital marketing agency & software solution to take your enrollment and profitability to the next level.