How Airchild Review Management can
help your childcare centre
Get More Reviews
Increase child enrolment as a result of positive reviews.
Monitor Reviews
Be the first to know about new reviews and feedback.
Boost Enrolments
Become the highest-reviewed childcare in town.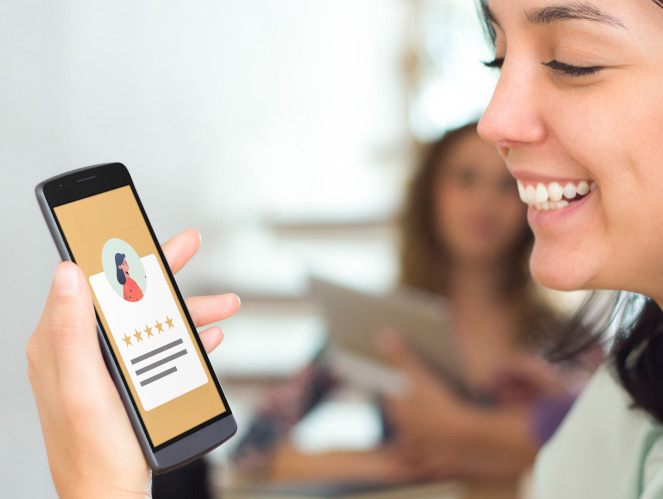 Why are reviews important for your
childcare business?
Parents want to know that their kids are safe, happy and loved while they're away at work.
So it's no surprise that 88% of parents trust online reviews as much as personal recommendations when making important decisions such as choosing a childcare provider.
And yet, only 1 in 10 childcare centres have an active review program. This is why Airchild was created to help centres get more 5-star ratings and increase enrolments by up to 26%.
Airchild gives you an easy way to request, monitor and share positive online reviews about your childcare business on autopilot.
Airchild's Reputation Management at a glance
Increase your credibility by turning parents into promoters​
Build better relationships with parents and increase enrolments by flooding positive reviews on Google & Facebook.
Easy Review Management at your fingertips
Parents trust reviews.
Build trust with Airchild
Review Management
Create a stream of 5-star reviews
Set your own rules on which parents are automatically asked for reviews via SMS or email with Airchild's fully customisable workflows.
Get alerted when a new review is posted and quickly respond all from a convenient dashboard!
Are unfair reviews hurting your reputation?
Flag a fake or unfair review with Google directly from Airchild CRM.
Put your best foot forward and display your 5-star reviews in real-time on your website.
AI that understands emotions 🤖
As emotional beings, parents are not afraid to voice their opinions when it comes to providing feedback on their child's care. To help you get ahead of issues and respond to parents in a way that shows you care, we built Airchild to track the overall sentiment of your families. A positive or negative response can trigger an automated response or action.

People don't remember what you said, but they remember how you made them feel. Never worry about losing touch with families again with Airchild.
REVIEW MANAGEMENT SOFTWARE
Need reviews? We got you 🤩
Our reputation system asks for reviews at key points in the parent journey so that you can get relevant and actionable feedback. 72% of consumers say that positive reviews make them trust local childcare businesses more. Sadly, most centres don't prioritise reviews and are unaware of how many parents click on by. Airchild's review management solution is the perfect way to make sure your centre gets the positive reviews it deserves!
We Love Kids. We Listen to Parents.
We know that you're busy – but that doesn't mean your online reputation should suffer. Airchild will ask for feedback and reviews at just the right moment, so you can get actionable responses and use that to build stronger relationships. Parents need to trust you in order to leave their little ones with you.
Let Airchild help you build trust with parents by asking the right questions which can be answered by families with one click. Our automated workflows mean that you'll get feedback that is timely and actionable.
What do childcare owners say about our
review management software
We're now the #1 Childcare in our area 😍
The review automation does what we never could – consistently get reviews and feedback.
"It's a game changer to have a system which engages with parents at the optimal moment to get their honest feedback"
Kylie, Centre Director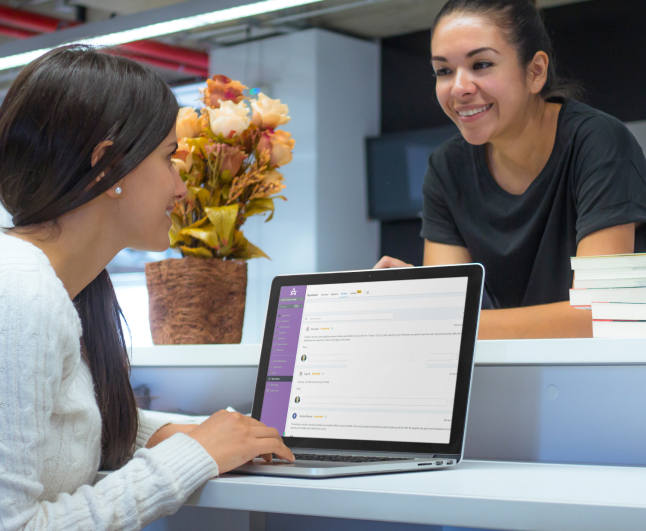 Frequently Asked Questions
Can I get rid of bad Google reviews?
Yes, it is possible to remove bad Google reviews. However, it's important to note that not all bad reviews are illegitimate and deserving of removal. If you believe that a review is fake, unfair, or unjustified, Airchild can help you dispute the bad review. In case of unfair or unjustified reviews, Airchild has the capability to request a review removal from Google directly within the Airchild platform.
How does reputation management for Airchild work?
It works on autopilot. We have a centre tour review sequence and a post enrolment review sequence. The automated review process can be activated when a family reaches certain milestones, such as completing a centre tour or three months into care, or you can send out manual reviews. After a review request is initiated, Airchild sends prewritten email sequences via email and SMS, depending on your preference.
Can I see my Google My Business (GMB) reviews in Airchild?
Yes, you can view your Google My Business (GMB) reviews in Airchild. As soon as you have connected Google My Business, you will be able to see all of your reviews as well as your sentiment score on the Reputation dashboard. You can also respond to reviews from here without logging in to GMB. This is a great way to get all of your reviews in one place so you can stay organised and responsive to parent feedback.
Can I reply to my reviews within Airchild?
Absolutely! All of your reviews are in one convenient location making it super easy to switch between Facebook and GMB reviews and reply to parent reviews.
What happens if I get a bad review?
With Airchild's Review Management funnel, families are asked for feedback and the centre is given the chance to respond based on a certain star rating. By doing so, you will be able to resolve issues proactively before they cause damage to your brand.
What social review platforms can I connect to Airchild?
Airchild currently supports Facebook and Google.
How can Airchild help us get more positive reviews?
Review requests are sent automatically at the perfect time, increasing the likelihood that a parent will engage and leave a review. You can also choose which parents are asked for reviews. Using the system is seamless, easy and consistent, which ultimately leads to more reviews for your center. Let us show you how it works.
How long does it take to set up my Google My Business (GMB) account?
Airchild comes with self-paced training that will help you set up your GMB account easily. We estimate that it will take you about 5-10 minutes to set up. Additionally, our support team is always available should you need it.
Is there a limit to how many parents I can ask for a review?
There are no limits! Airchild's bulk review request allows you to reach as many parents as possible! This can be done directly through a manual request. Airchild's Reputation Management system can also help you get your business off to a great start by automatically requesting reviews from parents via strategic parent milestones.
I have a busy schedule and may not always be logged in. Can Airchild notify me when I get new reviews?
Definitely! Every time a new review is received, Airchild's built-in automations send email notifications to your centre staff. You'll always know what parents are saying about your centre even if you're not logged in. Our mobile app also allows you to check, request and respond to reviews.
Other Airchild features that'll help you
manage your centre

a breeze!
Take off with Airchild
Partner with the world's first hybrid childcare digital marketing agency & software solution to take your enrollment and profitability to the next level.