How to Get More Positive Online Reviews For your Childcare Centre
It's Friday afternoon. You've got a dinner date with friends and have been tasked with finding somewhere to eat. Wondering where to go and which cuisine you fancy, you turn to the internet for some inspiration.
"Good places to eat in Sydney" is typed into your search bar and a whole host of information is at your fingertips. The first few entries have a picture, the name of the venue, plus its star rating, contact details, and perhaps a quote from a happy customer.
As you scroll down, you'll probably find a few articles outlining their top 25 trending restaurants right now, and you may even see some more reviews about the most delightful dining room by the harbour.
That film you wanted to see didn't get a good review? You're probably not going to make time go and see it.

On the other hand, Marjorie can't stop raving about the hairdresser she went to over the weekend. Loves the cut and colour, and customer service was beyond what she expected. Chances are, you'll probably visit them, too; based completely on her review.
We tend to listen to other's experiences and relate them to our own lives. Having an online review is as valuable as word of mouth. We don't personally know hundreds of people who have visited all the restaurants in Sydney, but the reviews do, and that is just as good. In fact, 79% say they trust online reviews as much as personal recommendations.


So, how does this relate to my early education centre?
It's all about reputation.
Looking after and educating our smallest citizens is one of the most important jobs. For a future family to consider you, they must trust you. Before they even enquire about whether you have availability, they will be asking their friends, searching online, and even asking questions in their local Facebook community group.

They want the best for their child and the only way they know they will get it is by getting the opinions of those who already have their child in care. It is an emotional decision. Parents want other parents to tell them their very best experiences. How their centre nurtures and cares for their small person as if they were their own. That the food they eat is prepared only by the finest chef using the freshest of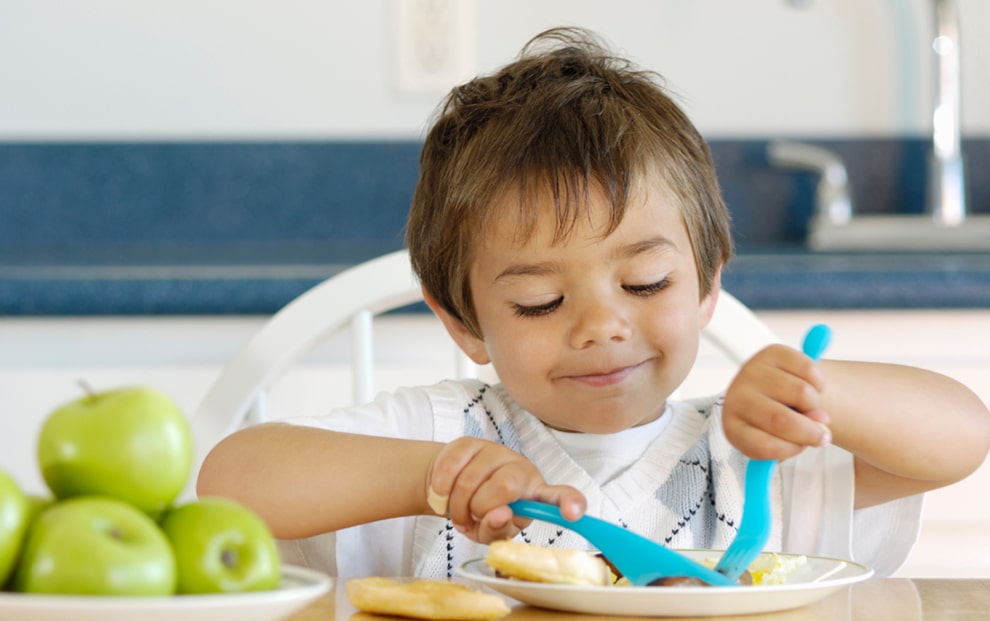 ingredients and that their child eats more at your centre than they do at home!
You get the idea.
These are the people that are in control of your reputation.
Having a strong online reputation, meaning plenty of positive reviews, will ensure you get more parent enquiries and tour bookings, thus leading to more enrolments.
How do I, as a business owner, increase my online reviews?
1. Of course, the number one thing to do is provide genuine high-quality care and education to your children and families. A happy child speaks for themself.
2. Engaging in conversations blossoms into meaningful relationships. Build a rapport and connect with them. Support parents where you can and if they identify a concern, get on top of it straight away. Address it, be honest and open, and respond in a professional and courteous way. 
People will remember the way you treated them and how they felt. They may talk about this with their friends, or even online, so word-of-mouth is a key factor in getting reviews.
3. Encourage parents to leave you a positive online review. All you need to do is ask.
Why not add a quick sentence to the bottom of your e-newsletter and e-mail signature? Add a "click to review" button to your website and Facebook page. Make it as easy and accessible as possible. And don't forget to reply to them and say thank you.
4. Use your social media to your advantage, it's a convenient way for families to engage with you. Get into the habit of creating a monthly Instagram and Facebook post asking for a review. Plus, when you get a good review, share it on your social media.
5. Have you got families who are moving on? Perhaps their child is going to school, or they are moving out of area. Asking them to give you a testimonial is a great way to get a positive review.
Staying on top of this is of paramount importance when it comes to maintaining your strong reputation.
It is all well and good to be sourcing these good reviews, commenting on them, and sharing; but do you know how many reviews you have received? Where they came from and what their journey was?
Are you able to take on their feedback to not only improve the children's experiences, but the customer service you give?
What if you could make this process simpler and less time consuming?
Boost your positive online reviews acquisition with Airchild's Reputation Management App.
We appreciate how busy being an Approved Provider or Director is, and how this can be just another task for you as a business owner. Which is why you don't need to set aside any additional time to manage it yourself.
Airchild puts it all on autopilot for you. The system requests, monitors and shares your positive reviews with a click of a button.
Ask your families for reviews with our fully customisable workflows.
You decide at what point during their journey you ask for a review and whether this is via SMS or email. Apart from after a centre tour and once enrolled, other milestones may include a child moving into a different room or having completed three months in care.
You set the rule and Airchild automatically sends pre-written email sequences to the families.
Share your positive reviews with the world and keep the negative ones for you to deal with internally.


Airchild is integrated with Google and Facebook. This teamed with the system's built-in gated reputation management means that only the positive reviews get pushed out onto your social channels.
Plus, all reviews left on Google and Facebook are published directly, in real-time onto your website.
Direct communication is key.
With a demanding work pace, parents may only be able to do a quick drop off and pick up with little time to speak to Educators. If they can give feedback with the click of a button, they may take that opportunity to raise concerns.
This not only enables them to have a voice but gives you the chance to engage directly with them.
Monitor Reviews
Airchild allows you to manage and respond to reviews from Google and Facebook using an easy-to-use dashboard. No need to go into each platform, all your reviews are conveniently in one place so you can stay organised. You'll simply get an alert when a new review is posted so you can quickly reply.
In fact, according to a
recent survey
, the faster a business responds to a review, the higher their rating. It really does have an impact on having a
positive reputation.
Responding to negative reviews
With every feedback given, your early education service can respond by giving a certain star rating. This enables you to proactively resolve any issues before they cause damage to your brand and reputation.
Of course, if you receive a review that seems unfair or even fake, Airchild will help you to send an appeal to Google to have it checked and removed in Google My Business.
Ready to see how it works? Why not schedule a demo and see how Airchild can put your positive reviews on autopilot?
Final Thoughts
Generally, as consumers, we seek out reviews before we make a purchase. The bigger the item, or the more emotionally engaged we are, the longer we take and the deeper we look. 
Childcare and early education has to be one of the biggest decisions parents make and offering them an authentic overview of your service through the eyes of their peers makes your centre all the more desirable and trustworthy.
It is with this information that parents will enrol their children. The better your reputation, the more enrolments you are likely to get.
Feedback and reviews are just one element of showcasing who you are. If you can get prospective families through the door to a centre tour, you are going to want to ensure it is the best, most professional and inviting experience.
Download Airchild's free guide
Your secret weapon to creating the ultimate, high-quality centre tour. We give you all the tools you need to showcase your awesome, professional educators, and high expectations of quality childcare and education to win more families.