The Future of Childcare: How AI is Revolutionising the Sector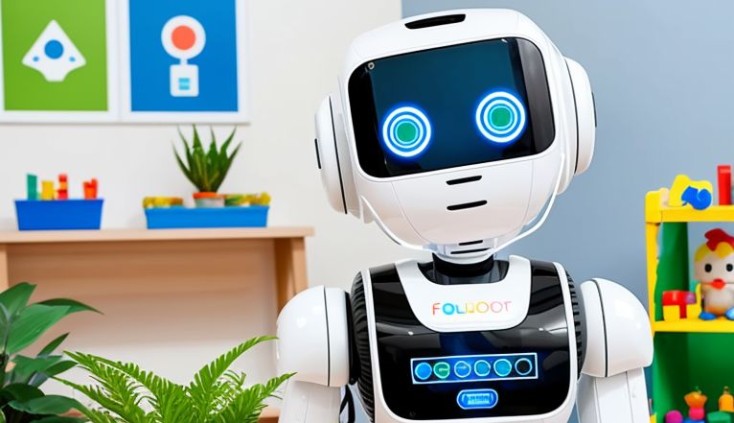 It's Adam Wallace here, the founder of Airchild.ai.
Look, running a childcare centre is no walk in the park. You're constantly juggling profitability, staff satisfaction, and the ever-increasing demands of parents.
But what if I told you there's a new way to lighten the load for your team and deliver a better experience for your families?
(Keep reading if you want to stick around for the live demo, where you get to be a mystery shopper and see what families will experience).
My word for 2023 is AI (Artificial Intelligence) and I'll tell you why.
With the help of cutting-edge technology like ChatGPT and Google's AI, we are transforming childcare centres in ways you never thought possible.
And we're not just talking about automating tasks and reducing costs.
FACT: AI is rapidly shaking up every sector in the world and childcare is going to be no exception.
But how??
With the right know-how and system, it's easier than you may think.
By leaving the heavy lifting of daily operations to AI and automation, you free up overworked staff to focus on delivering exceptional care that in turn flows through to make happy families.
Happy families make for a thriving centre.
Ok let's dive into what you can expect from an AI-based childcare solution.
If you're lucky enough to have a bustling centre then too many calls can quickly overwhelm staff, especially when parents want to book in for additional days and there's just no availability.
On the flip side when you need more enrolments every lead counts, but delivering a fast consistent experience to new families is harder to achieve than you might expect.
Enter the AI-powered CRM (let's give it a name, Airchild.ai has a nice ring to it 😍)
From automating online tour bookings, and answering availability questions, to phone answering, workflow automation and SMS marketing, AI can handle the heavy lifting so your staff can provide the personal touch.
And that's just the beginning.
AI combined with automation can also help with:
📞 Parent communication and engagement: including improved responsiveness and efficiency in responding to parent inquiries and concerns, automated phone-to-SMS conversations, and personalised messaging. 
💻 Enrolment and occupancy: including intuitive tour booking with a help of an AI bot, intelligent automated followups, smarter waitlist management, and optimal occupancy planning.
🏆 Building and maintaining a positive reputation: including using AI to respond to online reviews, monitor your reputation, track parent satisfaction, sentiment analysis and personalised response strategies.
🤝 Staff recruitment: including automated job postings, resume screening, interview scheduling, automated follow-up, onboarding automation, and employee referral program.
💰 Cost reduction and operations: Reduce costs and improve efficiency through the automation of tasks and operations including staff management, daily workflows, chasing late payments with personalised voice drops and automating data entry.
📢 Marketing and advertising: Use AI to create targeted and personalised marketing campaigns, create social media strategies (and implement), Ad campaign management, automated email marketing, analytics and reporting – all of which are currently available with Airchild. 
📚 Staff training & retention: including automated training and testing, personalised learning, performance management, staff development, and team collaboration through to automated handwritten cards sent to staff and families creating goodwill for all. 
Want to see it in action? Let's pick one of those scenarios – 📞 Parent communication and engagement.
SCENARIO 1: Your team have their hands full and the phone is simply not getting answered, parents are getting frustrated and with good reason.
SCENARIO 2: It's after hours or on the weekend and new enquiries are calling and leaving messages wondering if anyone will get back to them.
Ok so this is the part where you jump in and give it a quick 3 min test.
All you have to do is:
Call our demo childcare centre, Voyagers Early Journey, on 0488 883 002
Imagine you're a new family looking for care and need to speak to one of the team
You'll hear a voice message we've recorded just for you (yes using AI)
Listen then hang up (you can leave a voice message if you feel the need)
You'll instantly receive an SMS giving you a chance to interact with Airchild and get the answers you need such as booking a tour, querying availability, or requesting a callback
Experience how easy and seamless it is to communicate with the centre using AI and automation to get immediate answers 24/7
Behind the scenes, your entire voice and chat conversation is recorded in the CRM and team members can be tasked or notified. 
All on autopilot.
As you can imagine every step can be tailored to your centre's unique business processes and staff can be notified directly via the mobile app, email or SMS.
If you're interested in learning more about how Airchild can help your centre level up this year, then I invite you to book a strategy call with me.
Let's discuss your specific marketing and operational challenges you would like to resolve in Q1/Q2, and I'll show you how Airchild and our team can help. To book a meeting with me, please follow this link – https://www.airchild.ai/book-a-meeting/
Keep an eye out for the next email where I dive into Building Better Relationships: How AI Improves Parent-Provider Communication. 
~ Adam Wallace
Founder of Airchild.ai