138% Increase in the First Month of Launching New Campaigns + Social Media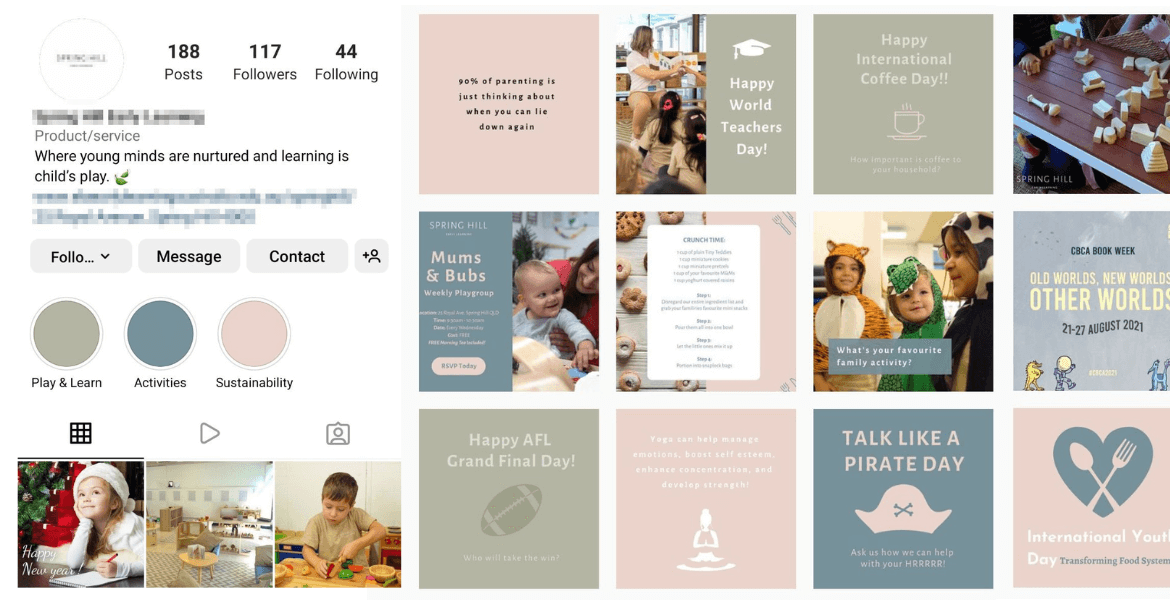 We put a lot energy and focus on building the brand presence for this centre.
We used mix of Facebook, AdWords, Local SEO and social media strategies to drive awareness, tour bookings and enquires into the centre. 
We also put in place CRM marketing automations to help the centre manage their enquiries, bookings and automate their enrolment process. 
Over 6 months period, we've managed to achieve:
138% increase in conversions in the first month of launching the new marketing campaigns (tour bookings, enquiries, phone calls)

Increased their occupancy from 30% to 55%

Consistent lead flow month on month

Reached 181,998 people on Facebook and Instagram
YEAR STARTED
2021


WHAT WE'VE DONE
Branding,
Facebook & Instagram Ads,
Google Ads,
Lead Generation,
Instagram,
Social Media
Local Search Optimisation,
Sales Automation & Lead Nurturing,
Website Optimisation