Building Better Relationships: How AI Improves Parent-Provider Communication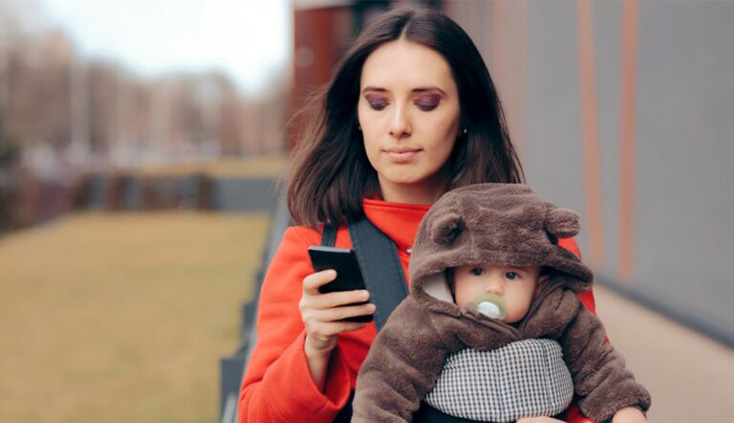 This week, we're diving deeper into one of the most important topics in childcare: parent-provider communication. Very few centres get this right and it's costing them 💰💰💰
Spoiler alert: Speed to Lead matters.
Before I dive in, if you didn't get to check the Missed Call Demo using AI then you'll want to give this a try (All the deets are in the PS. at the end).
No one likes to wait, especially busy parents, so it should come as no surprise that faster response times and consistent communication can have a big impact on your centre's enrolment rates.
So, wondering how to compete with the shiny new centre down the road? It turns out that the key to converting leads into enrollments is to respond quickly.
According to a study from the Harvard Business Review, businesses that respond within an hour are almost seven times more likely to have meaningful conversations. And any later than that, and you may miss your chance to effectively position your centre as the right choice.
In fact, the optimal lead response time for following up on phone calls is five minutes or less!
Hand on heart, who can say their centre does that consistently 7 days a week?
But here's the kicker: the same study found that only 37% of businesses responded within an hour.
That means that if you want to outwork your competition and stand out in your market, it's essential to have a fast and efficient lead response process in place. And that's where Airchild.ai can help.
With Airchild's AI-powered CRM, you can automate your lead response and follow-up processes, impress potential families and ensure that you never miss an enrolment opportunity or tour booking.
Fast response times are only one of the many ways Airchild gives you the edge with engaging families, here are a few others to also consider:
📱 Personalised Messaging: Our AI-powered CRM lets you send personalised messages to parents via their preferred channels, such as SMS, DM's, voice drops or email. By tailoring your messages to each family's needs, you can build stronger relationships and improve parent satisfaction.
📞 Automated Phone-to-SMS Conversations: With our automated phone-to-SMS feature, you can convert missed calls into automated text message flows, allowing you to respond to inquiries and concerns quickly and efficiently.
If you didn't get a chance to try this feature in our recent demo, now's your chance! Simply call our demo childcare centre, Voyagers Early Learning, on 0488 883 002, and experience how easy and seamless it is to communicate with the centre using AI and automation to get immediate answers 24/7.
📈 Parent Happiness Score: By analysing the tone and sentiment of parent messages, our AI-powered CRM can help you calculate the parent happiness score, which is based on the Net Promoter Score (NPS) methodology. A higher parent happiness score has been proven to increase revenue and retention rates, making it an essential tool for any childcare provider to truly know what parents think at any given point (and this can change on a dime when new staff come on board).
📆 Automated Appointment Booking: Our AI-powered CRM makes it easy for parents to book appointments online and via SMS, reducing the workload on your team and improving the customer experience.
📧 Automated Email Marketing: With our automated email marketing feature, you can send targeted and personalised messages to parents based on their interests and needs.
📱 Mobile App: Our mobile app lets you and your team access the CRM on-the-go, making it easy to stay connected and up-to-date.
👀 Virtual Tours: With our virtual tour feature, you can give parents a detailed look at your centre without them ever having to leave their homes.
🎉 Celebrations and Milestones: Our AI-powered CRM can also help you celebrate special moments in your family's lives, such as birthdays and milestones. Our automated personalized cards for children and parents allow staff to enjoy ongoing goodwill without having to worry about missing a special moment. Cards like this one: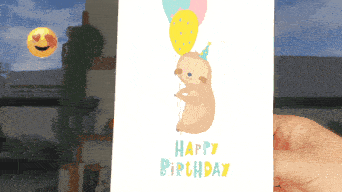 At Airchild.ai, we're committed to helping childcare providers build better relationships with families, and we believe that AI is going to play an increasingly important role in helping centres achieve this goal.
Stay tuned for more ways to stay innovative and grow your childcare centre.
P.S. If you missed our recent demo and didn't get a chance to try our automated phone-to-SMS feature, you can still do so by calling our demo childcare centre, Voyagers Early Learning, on: 0488 883 002.
Experience how easy and seamless it is to communicate with the centre using AI and automation to get immediate answers 24/7.
~Adam Wallace
Founder of Airchild.ai